SOCO Two By Anthem, South Coquitlam
319 North Road, Burnaby, BC
LIFE, CONNECTED
SOCO Two presents the second phase of SOCO, a master planned community by Anthem. This vibrant mixed-use community in the heart of South Coquitlam offers unparalleled access to rapid transit, highway networks and multi-use bike pathways. Homes and gathering spaces have been designed with a vision to inspire connection, while retail and office throughout the community offer convenience. SOCO invites you to experience life, connected.
Developer: Anthem
Project Name: SOCO Two
Address: 319 North Road, Burnaby, BC
Sales starts Summer 2022
Website: https://socobyanthem.com/
Contact us on the form below for Early VIP Access, Floorplan, Deposit Structure, Pricing & detailed info!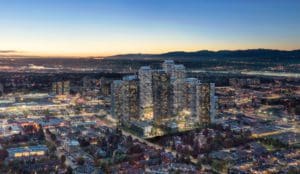 a big idea — with a big future. coming soon. Welcome to Georgetown, the new core of Surrey City Centre. Designed with a vision that aligns with the future of Surrey, Georgetown…
Read More